It's that time again! Obviously things look WILDLY different than our classic holiday season, but there's still an impulse to make it feel as normal as possible. So if you're giving gifts this year, you probably want to make each one count. With this in mind, we've rounded up some of our favorite ideas for inspiration, and because we know so many of you are back inside again as cities are facing varying degrees of lockdown, you can get 'em all on the internet.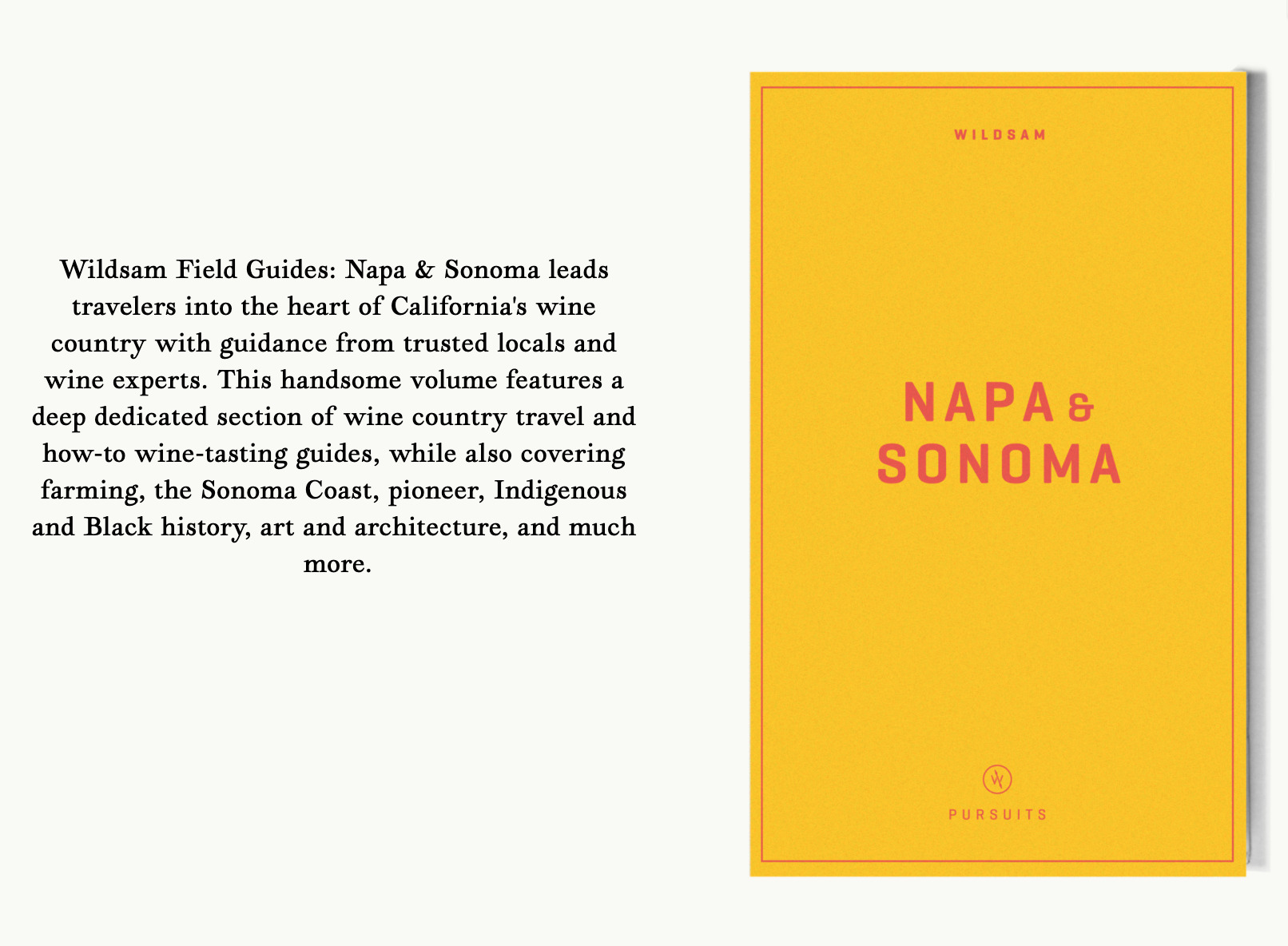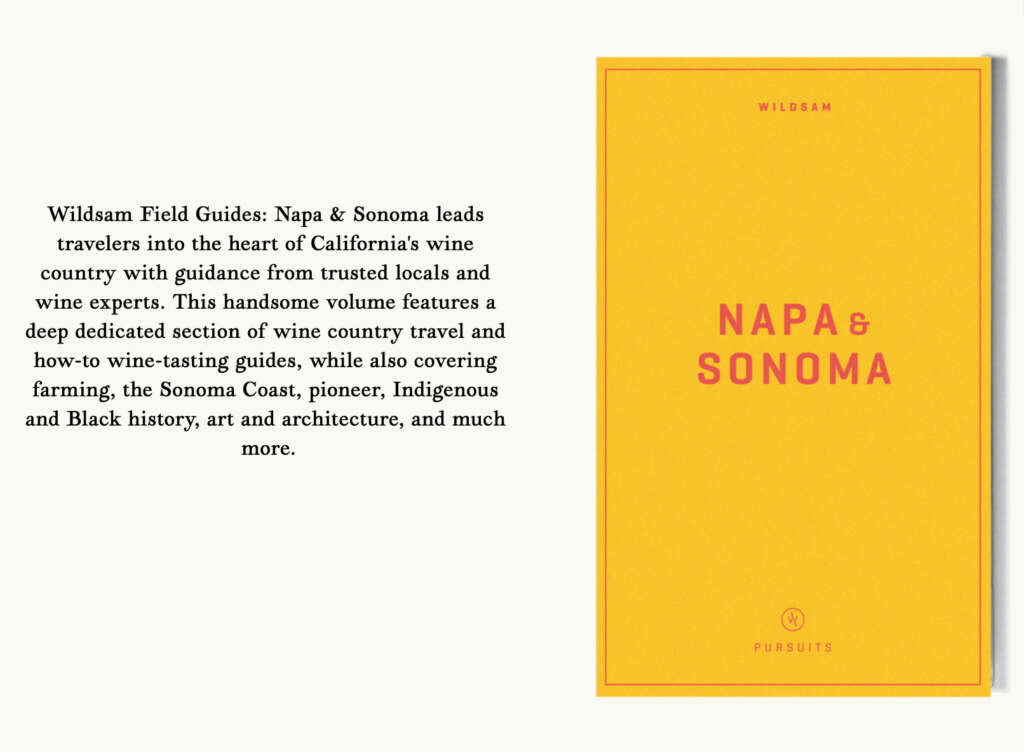 Wine seems like the obvious place to start if we're talking about gifts, especially since bespoke field guide publisher WildSam is now offering a Napa & Sonoma version full of ideas, history and location recommendations for this famous tasting region.
We also love the idea of giving a curated wine bundle from a local purveyor. Here in the Bay Area we have our eye on the one from Verjus and the many options from Martha Stoumen. Not only is she setting a new standard for natural wines in Sonoma, but her incredible branding makes for a stunning package.
And if f you know someone who somehow makes their bottles last longer than just that pre-dinner aperitivo, perhaps a Coravin is what they need? This one is a special holiday edition, and last we checked was being offered at a screaming deal.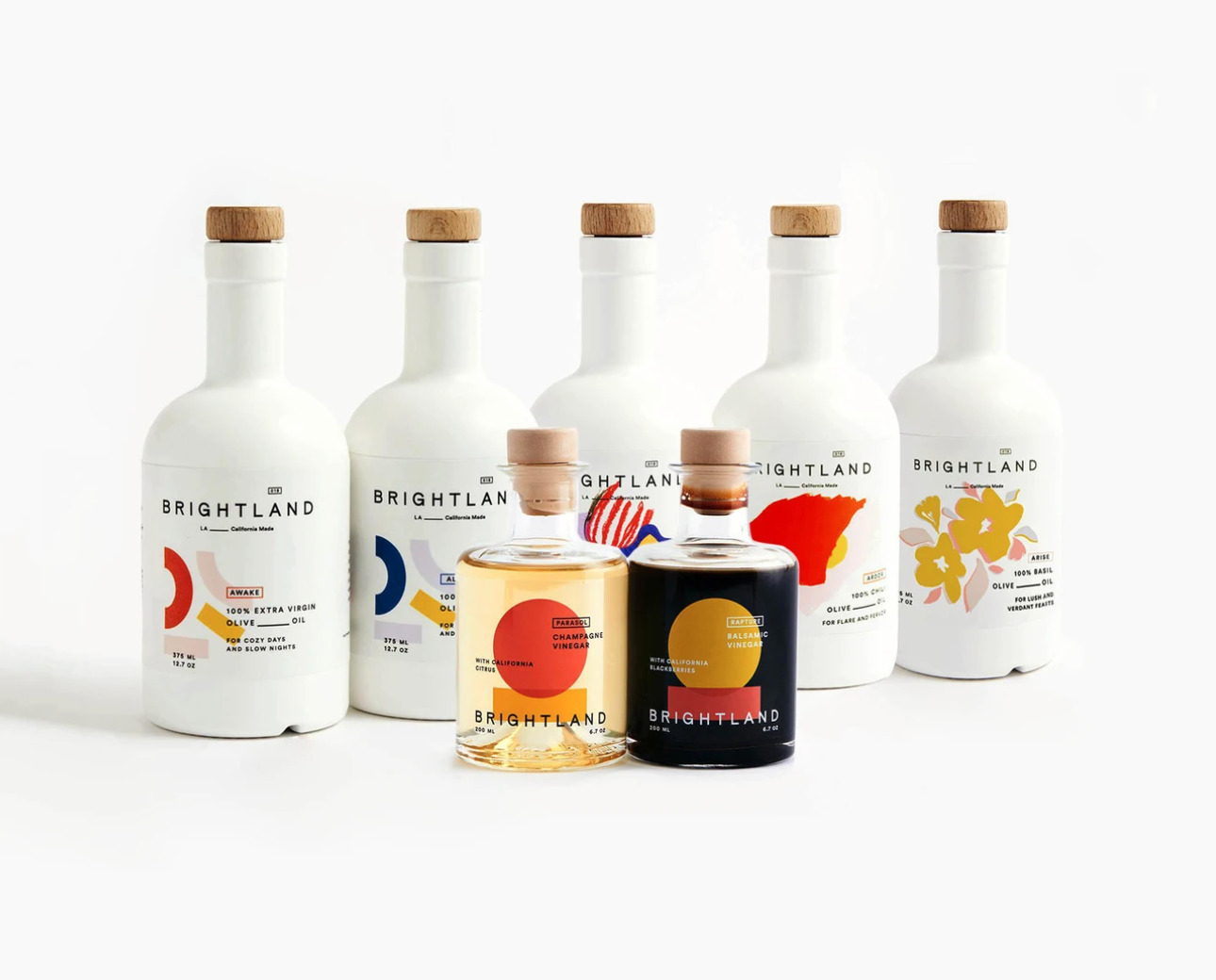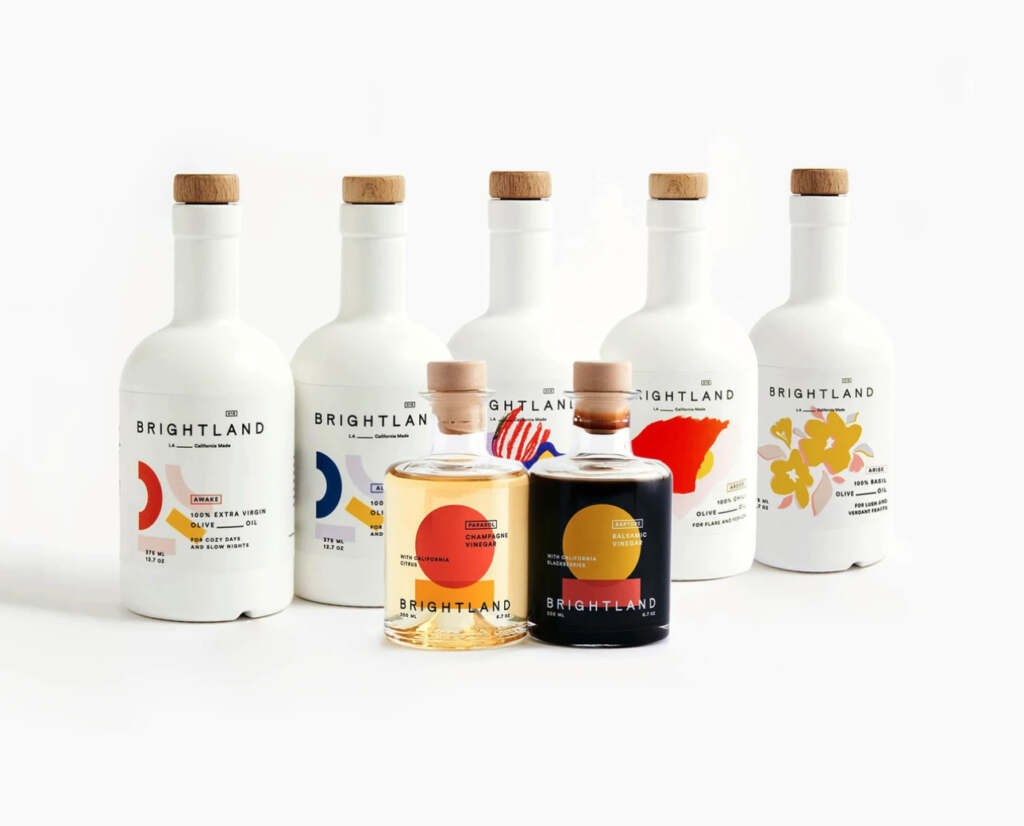 Want the great branding and decadent flavors without the alcohol? Consider a 'gift capsule' from Brightland, a California-based olive oil producer making waves in the culinary circuit for oils that range from delicate and aromatic to robust and peppery and all the flavor profiles in between. A mixed box guarantees all the bases are covered, and the bottles basically double as art. 
Speaking of art, if you know anyone who's jumped on the whole Queen's Gambit train — watch on Netflix, it's great — a chess set might be what you're looking for. Check out CB2 for one that is a perfect mix of both form and function, or there are definitely options out there if you want to go all-in on something that's meant to be a permanent display.
Then there are all the other things that maybe will just make continued life in quarantine (though we have big hopes for what will happen over the next few months!) a bit more bearable …
Bala Bangles are a classy and streamlined addition to any at-home workout routine, and a drone could be a genius way to really explore some new scenery after so many months at home (even if it's just the bird's eye view from the backyard).
Meanwhile, timelines are loose, pajamas have become work wear, and now Daylight Saving's has made the hours on either end of the day just a little bit more difficult … maybe someone in your life needs a brain massage in the form of a sunrise-simulator alarm clock? A steadily-brightening glow mimics natural morning light (with or without sound) and there's even an end-of-day mode to help wind down before bed.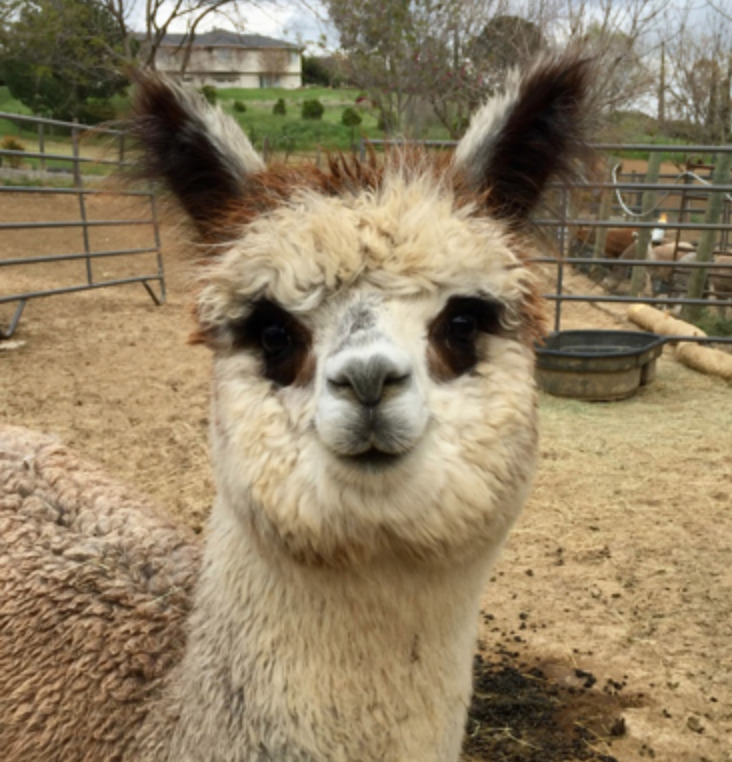 And if you know someone young (or young at heart) in the Bay Area, what about adopting an alpaca from the Menagerie Hill Ranch in Vacaville? This sweet package — with no actual ownership responsibility required — includes a photo, certificate of your animal's genealogy, gift certificate to the farm store, and four free visits to the ranch to bond with the fuzzy new friend.
Literally who doesn't need to hug an alpaca as soon as possible?
Regardless of what you choose (or don't) we hope you spend the next several weeks connecting with the people you care about. Can't lie, we're not especially sorry to see 2020 disappear in the rear view mirror, but we are trying to focus on joy and gratitude for the remainder of the year. May you enjoy the same, as well as all the support and community you might wish for this season. Happy holidays!